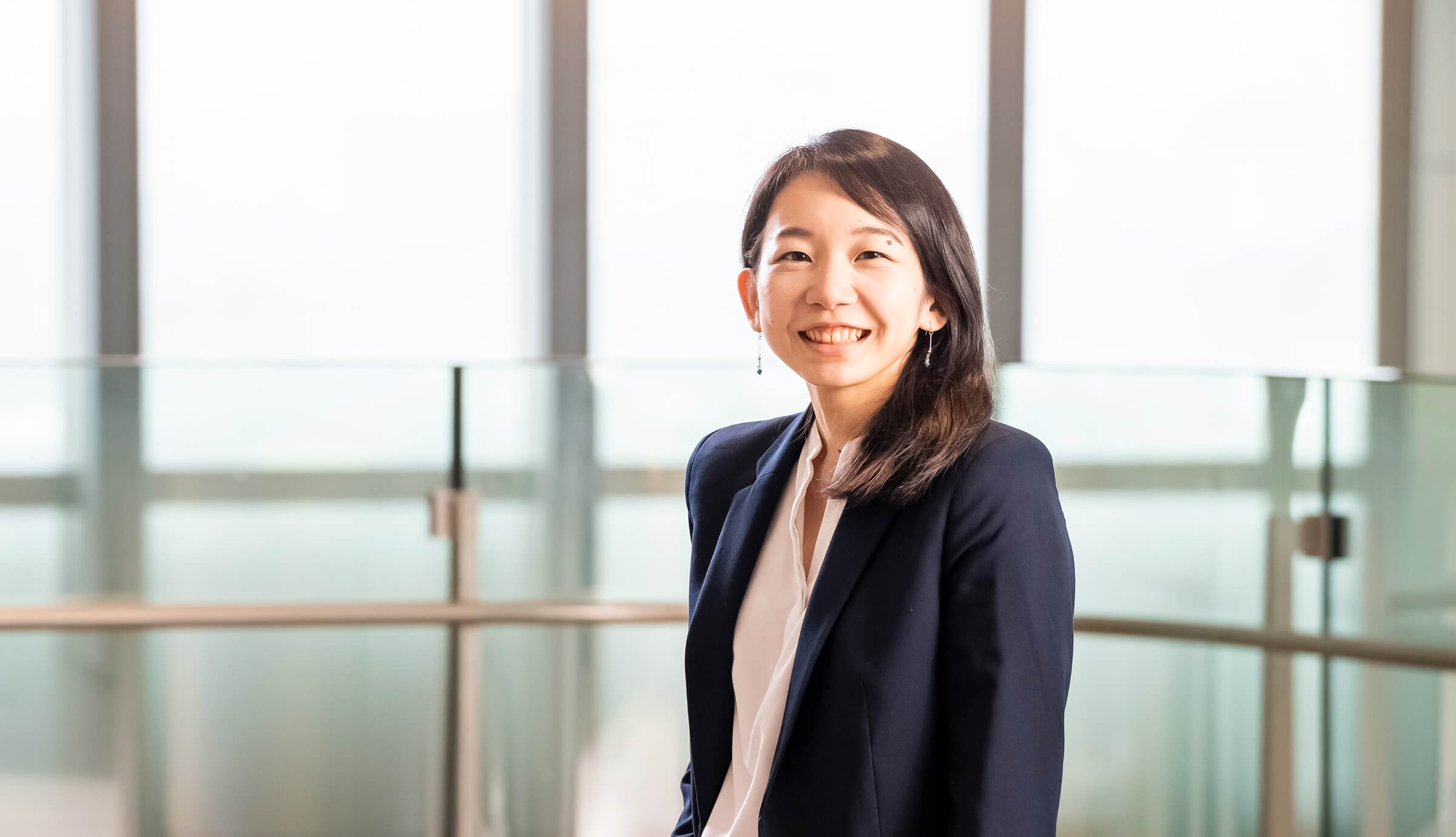 EY-Parthenon – Strategy

Senior Consultant
Why you joined EY-Parthenon and how has your work experience at EY-Parthenon impacted your career?
I grew up in US most of my life and it was very first time working in Japan. After completing my master's degree in Washington D.C., I decided to join EY-Parthenon in Tokyo.
Part of my motivation to join EY-Parthenon in Tokyo was to get a first-hand view on how C-suites are thinking about cross-border investment. I started out working at foreign policy think tank focused on Asia-Pacific economic diplomacy, but over the years I became interested in how corporations thought of the global economy particular with foreign direct investment. I decided to move to Tokyo and join the team as I saw that the team was positioned favorably for cross-border projects in Japan. The exposure to interesting projects with both major Japanese and foreign clients has been a challenge but an opportunity to grow not only my Japanese skills but also my skill set as a trusted advisor.
Tokyo is a fun, vibrant city with an increasingly cosmopolitan population. A lot of restaurants and public services like transportation are being accessible for foreigners.  At the same time, you can never run out of things to do in the city – the Japanese and Western elements are right next to each other in the city which keeps you busy but doesn't make you too homesick.
What has been your favorite case to date and Why?
My favorite cases are outbound and inbound market entry strategy projects which centers on navigating the market landscape for companies entering into Japan or going to new markets for clients. Within this category, my favorite case has been on entry strategy in the utility sector in Japan. Clients see value in our ability not only in understanding the market but also the cultural and industry nuances that is best understood by a local team. I felt that with the project I was able to leverage not only my industry expertise but also my background raised in Japan and the US in my contributions to the project.
What are your thoughts on EY-Parthenon's culture and people you work with?
Our team values hard work and quality. To achieve this, we leverage our diversity in cultural, educational, and professional background to deliver value for our clients. For example, I have a foreign policy background but I might be working with an in-house expert with a tech background on a deal. This is critical factor that allows us to be a very flat team – which is unique in Japan which is relatively homogenous compared to other countries.
You will often see our team members huddled around a whiteboard discussing with partners and managers about deck images and logic trees. The expertise and knowledge of each team members are appreciated and everyone is eager to learn from one another. Our team is united in our main objective to provide high value to our clients while being efficient and effective in leveraging all of our capabilities. A significant part of this is each team member bringing to the table their abilities while also being teaching and peer-coaching others in their weak spots. We all know having walls or barriers within our team makes us ineffective, and this pushes us to work closely with one another.
What can you say about opportunities at EY-Parthenon?
EY-Parthenon is really supportive of your career in giving you opportunities to try and learn new industries and skill sets. From the moment you join, the team will constantly throw new challenges at you. Within a month of joining the team as a new recruit, I was asked to present my slides in front of our client. To support this growth, we have regular training programs both in Japan and globally, on top of specialized trainings for technical skills. Because we work on the client's most challenging questions, the firm wants to you to grow as a professional advisor and will invest in you to do so.
Additionally, it isn't difficult to connect the dots within the EY-Parthenon network and get access to international assignments. There are tremendous opportunities for you to grow your professional network within the EY global network. If you are ready to challenge, I recommend taking a look at what we offer.