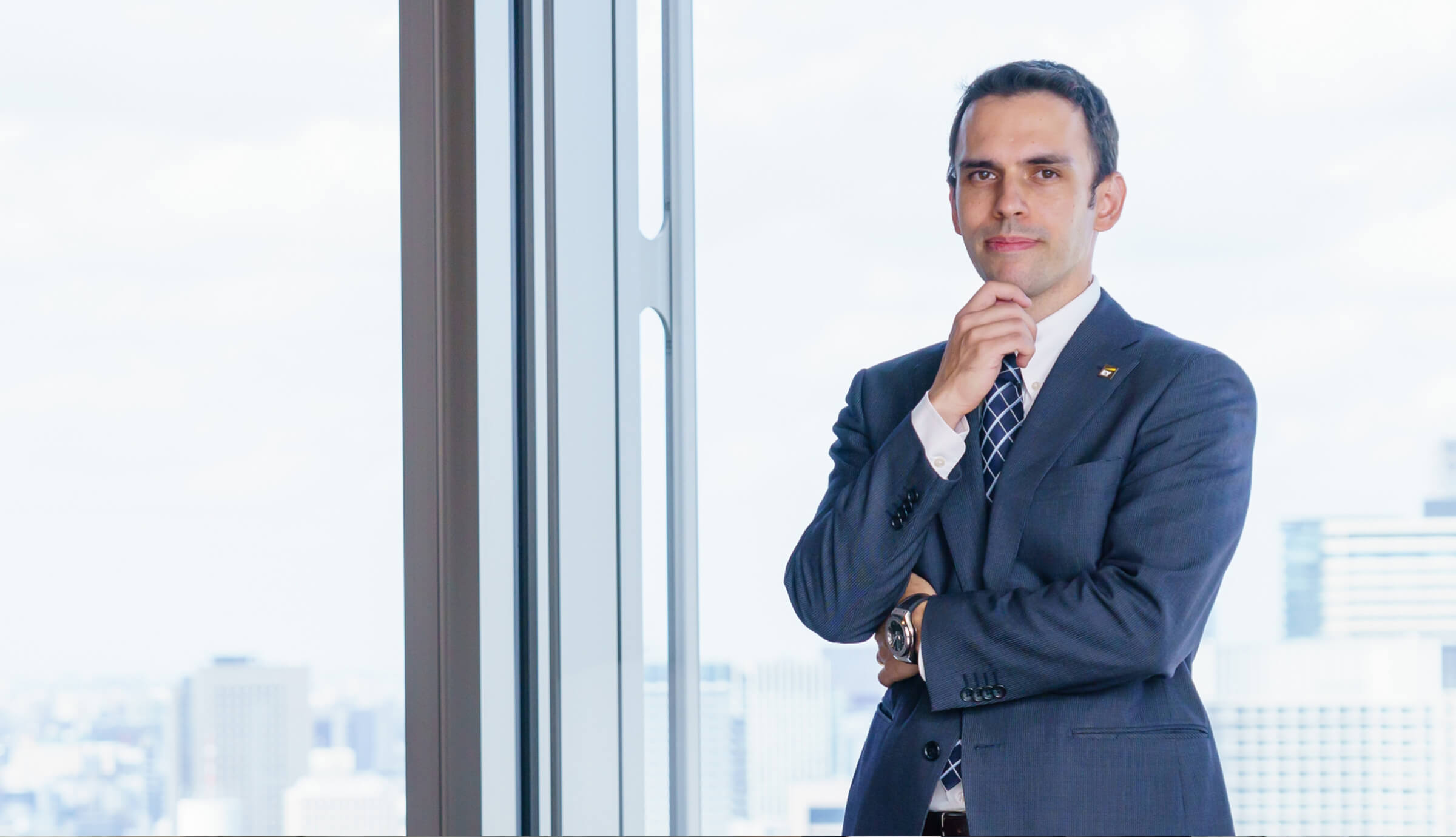 EY-Parthenon – Turnaround and Restructuring Strategy

Senior Manager
Why did you join EY and how has working at EY impacted your career?
I spent several years at the start of my career refining my skills as a young entrepreneur and developing multiple businesses, including my own consulting startup. I then decided to pursue an MBA in Japan which led to a job in a Japanese, long-established multinational corporation. I gained experience working for a corporate vice-president and the C-suite of the company: this gave me an insider's understanding of Japanese business culture and the insight to value its nuances.
After developing a strategic new business for that company, I decided to refocus into consulting to gain exposure to a broader spectrum of industries. Having first-hand experience as a client of other top-tier consulting firms, I found EY to be attractive, diverse and dynamic.
On joining EY, I found the tools, teams and support necessary to propel my career development, to quickly grow a client portfolio and to effect an even greater impact on society.
EY is the platform in which I continue polishing my skills create a much larger business ecosystem across industries and to reshape the life of many people around the globe.
Do you have a favorite project at EY? Which gave you the most satisfaction?
It began with a late-afternoon call on a Friday from EY Japan restructuring leader, asking me to take over a complex transaction to acquire a food retailing company which was struggling in Japan. The following Monday, I received the first batch of confidential information: the acquisition target was one of my favorite brands! I felt an immediate rush of both excitement and anxiety. However, I was ready to step into the project in a sensitive and challenging situation, organized my team and started delivering value to the client.
Just a few months later, my team had completed the task, tackled all sorts of challenges together with the client and earned the trust and recognition of everyone involved. On closing the project, I found myself thinking "We did what we usually do, so what makes this project feel so special?" At that point, I realized that I had not only developed a long-lasting relationship with the people behind the brand but also contributed to the future success of a company that makes me happy, makes my family and friends happy, and that makes so many other people happy.
The project was a complete success and the team and I gained the satisfaction of enabling the company to continue fostering happiness in the life of many people.
What are your thoughts on EY's culture and the people that you work with?
It is a simple answer. EY is extremely successful in attracting some of the best global talent and fostering an amazing business culture that gathers all the fundamental elements necessary to build a better world
How would you describe opportunities at EY?
You can find opportunity everywhere at EY. The firm can be pivotal in many aspects of your life: it is for you to leverage what EY can offer and share your talent with the world. The only limit to success is your own ambition. At EY, you are encouraged constantly to become the best version of yourself. I try to live life to the max every day and become the best version of myself day-by-day